>
Study Abroad
>
LCC International University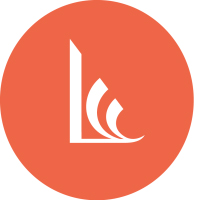 LCC International University
Date: 13.11.2021
Time: 12:00-16:00
In order to meet University representative use the link below:
https://us02web.zoom.us/j/85680795419?pwd=ZHFLTWlrNWhnNEQ1R2ZFVTdMQURTUT09
Meeting ID: 856 8079 5419
Passcode: 713462
LCC International University is a nationally and internationally recognized North American style university in Lithuania. LCC has distinguished itself in the region by offering a unique, future-oriented education and an interactive academic environment.
LCC offers accredited Bachelors and Masters programs in social sciences and humanities. LCC is a liberal arts university. Therefore, each program includes multidisciplinary core curriculum courses which affirm students' critical thinking and conflict transformation skills while challenging students within a multicultural perspective and Christian worldview.
Throughout the programs, students grow in their communication and leadership competencies. Our graduates apply their analytical and transferable skills throughout their lives in graduate schools, employment and entrepreneurship opportunities, while they also engage in community building and civic involvement.
Each year LCC offers more than 450,000 EUR in Financial Aid to students.
Full tuition fee for 2021-2022 academic year is 3240 EUR.
Early application deadline – January 30th
Late application deadline – April 15th
Final application deadline – May 30th
BA programs:
English Language and Literature
International Business Administration
International Relations and Development
MA programs:
MA in International Management
MA in TESOL
Non-degree programs: